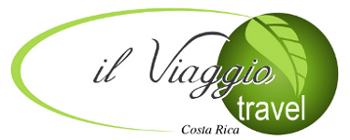 Escazú, San José, Costa Rica
Telephone: +(506) 2289-8225
E-mail:
contact@ilviaggiocr.com
Skype: emilio_ilviaggio
Follow us:


Design your trip

Our Services
Package:
Accessible Costa Rica
8 days Escorted Vacation
Description:
Traveling to a foreign country when you have a disability of any type can be a challenge. Specially because we are all different. What is good for you probably isn't good for me. We have created a program to suit all physical disability (wheelchair) needs to guarantee the best possible experience. Not only in accessible accommodations, but also with accessible tours, accessible activities and accessible transportation. Out staff (guide, driver and assistant) have been properly trained on how to handle this type of programs ; this is probably the most important asset we have.

Our Accessible 8 days vacation include special treat at the airport once in Costa Rica, hydraulic platforms or rails in all vehicles we use, trained staff and the visit to destinations such as San Jose, our capital city, the crater of Irazu volcano, Lankester botanical garden. The 3 days / 2 nights in Tortuguero National Park package including accommodations in bungalows in the middle of the rainforest and special logistics on river boats. La Fortuna, where is possible to observe the perfect cone shape of Arenal Volcano, entrance to local hot springs, Mistiko Park suspension bridges guided nature experience, a coffee plantation tour and probably one of the highlights of the tour: The Zip Line Canopy Tour over the tree tops of the rain forest.
Summary:
Greeting and meeting at the airport.
All necessary transfers with driver, guide & assistant.
Transportation unit properly equipped.
Welcome kit and briefing.
Accommodation at every location on accessible 3-4 star Hotels.
Mentioned guided activities
Cooler on board with a selection of beverages and snacks
Daily Breakfast - 4 Lunch - 3 Dinner
All Taxes
Rates:
$1380usd per person based on 4 people traveling together (2 double rooms)
$1840usd per person based on 2 people traveling together (1 double room)
Beach Extension
Description:
Turn your 8 days accessible vacation into a 12 days package by adding 4 days at a beach on the North Pacific Coast. It is basically the same program but adding an extension. Here the summary of services included:
04 nights at Hotel Mangaby or similar.
Guided tour to Santa Rosa National Park's Universal Path.
Visit Las Pumas Rescue Center
Transportation with certified guide with guests the whole time.
Rental of an Amphibian Wheelchair.
Britt Coffee Tour or San Jose City Tour.
All Breakfasts.
Rates:
$800sd per person based on 4 people traveling together (2 double rooms)
$1,150usd per person based on 2 people traveling together (1 double room)
SERVICES FROM IL VIAGGIO TRAVEL: