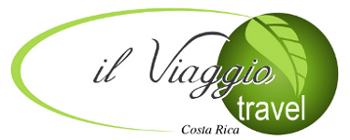 Escazú, San José, Costa Rica
Telephone: +(506) 2289-8225
E-mail:
contact@ilviaggiocr.com
Skype: emilio_ilviaggio
Follow us:



Legal liability
IL VIAGGIO TRAVEL S.A. acts only as an agent for the passengers in regard to travel, whether by surface, air or water, by whatever means of transport whether it be mechanical or animal and assumes no liability for injury, damage, loss, accident, death, delay or irregularity which may be occasioned either by reason of defect in any vehicle or other means of transport or for any reason whatsoever or through the act of default of any hotel, carrier, boat, restaurant, company or person rendering any of the services included on the trip, or any other circumstances beyond their direct control. IL VIAGGIO TRAVEL or its agents accept no responsibility for losses or additional expenses due to the delay or changes in air schedules, loss of ( or damage to ) baggage or any article belonging to the passengers, sickness, personal health, weather, strikes, fires, explosions, earthquakes, floods, epidemics, conditions of trails, river levels, road conditions, transportation delays, wars, accidents, chance, acts of God, major force or other causes. Any and all such losses or expenses will have to be borne by the passenger, as tour rates provide for arrangements only for the time stated. It is the passenger's responsibility to judge the appropriateness of these travel activities in regard to his / her physical and emotional capabilities. Every passenger must check the level of difficulty of tour activities suggested.