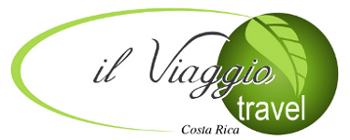 Escazú, San José, Costa Rica
Telephone: +(506) 2289-8225
E-mail:
contact@ilviaggiocr.com
Skype: emilio_ilviaggio
Follow us:



Before you visit
Before you can visit our beautiful country we need to start with a little planning, and with the help of our tips below, you can make your Costa Rican getaway even more rewarding:
You'll need 2 documents to visit Costa Rica a valid passport that doesn't expire for at least 6 months after your entry date to Costa Rica and secondly a prepaid airline ticket to leave Costa Rica within 90 days of your arrival.
If you are a current USA or Canada citizen no Visa is required. If you are traveling from other countries please click here to see the requirements.
You can fly into Costa Rica to any of the 2 international airports: Juan Santamaria International Airport (SJO) and the Daniel Oduber Quiros International Aiport (LIR).
You are not required to get any immunizations, shots or vaccinations to enter Costa Rica from North America or Europe. That said, it's always a good idea to consult your physician before any international travel.
To move around in Costa Rica you can select from private transfers, share transfers, domestic flights or a car rental. If you decide on renting a car please click here to have more details.
Do take note that when you leave Costa Rica everyone must pay a mandatory departure tax of $29usd per person. This has to be paid at the airport prior to check in at the airline.