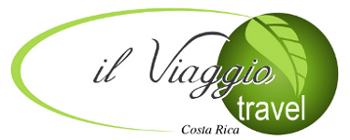 Escazú, San José, Costa Rica
Telephone: +(506) 2289-8225
E-mail:
contact@ilviaggiocr.com
Skype: emilio_ilviaggio
Follow us:


Design your trip

Our Services
Package:
Central America In Your Hands
Description:
Panamá, Costa Rica and Nicaragua are neighboring countries. All very different from each other. Even though the language is the same and climate is very similar, their customs and traditions are different. Panamá with the Canal, Costa Rica with No Army and Eco Friendly state of mind, Nicaragua with its Artisans. Our Central America package will provide an overall experience of this trilogy including classic attractions, standard type of accommodations, experienced tour guides on every location to guarantee a safe and enjoyable trip. During the time in Panamá City travelers will visit the Canal and the Old City, take a flight to the Caribbean Islands and visit Bocas del Toro. In Costa Rica a combination of Afro Caribbean traditions, followed by Rain forest, active volcanoes and hot springs, combined with adventures such as horseback riding and canopy ziplines. And finally in Nicaragua the Top 3 things to do: visit the Colonial City of Granada, the active Masaya Volcano and the picturesque Masaya Artisans market. Logistics are very complex. You will find a combination of elements like internal flights, private and shared transfers, boats, ferries and taxis sometimes. Having to deal with going across country borders and immigrations is a Total Adventure. But dont be afraid, you will be escorted whenever is necessary. The end of this package is at an All Inclusive Resort in Costa Rica because you deserve it.
Summary:
Greeting and meeting at the airport in Panama.
All necessary ground and boat transfers. And internal flights.
Welcome kit and briefing.
Accommodation that caters the best on very location.
Mentioned guided activities
Daily Breakfast - 4 Lunch - 3 Dinner
All Taxes
Rates:
$3,800usd per person based on 2 people traveling together (1 double room)
SERVICES FROM IL VIAGGIO TRAVEL: