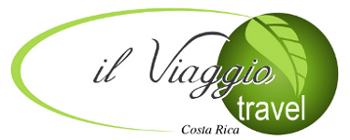 Escazú, San José, Costa Rica
Telephone: +(506) 2289-8225
E-mail:
contact@ilviaggiocr.com
Skype: emilio_ilviaggio
Follow us:



Design your trip

About us
International Trade Shows
IL VIAGGIO TRAVEL in its effort to promote a Destination for All and support the marketing strategy of the Institute of Tourism joins various international trade shows.
You can visit our stand at any of the following events yearly:
Toronto The Outdoor Adventure Travel Show
Cumbre Iberoamericana de Turismo Accesible
Family Travel Summit from the Family Travel Asociation
Every 2 years Central America Travel Market
We at IL VIAGGIO TRAVEL Costa Rica pride in offering the best service to all our collaborators and are eager to meet you personally.
Please contact us to make an appointment. Do not forget to indicate the name of the trade show, as well as the date and time you would like to meet.
ABOUT IL VIAGGIO TRAVEL: