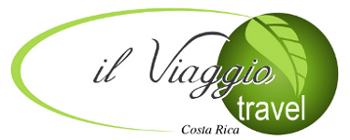 Escazú, San José, Costa Rica
Telephone: +(506) 2289-8225
E-mail:
contact@ilviaggiocr.com
Skype: emilio_ilviaggio
Follow us:



Design your trip

Go Green!
Tips to become a sustainable traveler
Become a Sustainable Traveler with this 12 easy to do tips.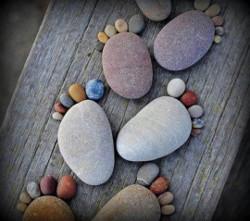 1.Environment, leave only footprints
"Collect moments not things"
Don't leave any waste in natural areas. Protect nature. Never touch or harass wildlife. Always follow designated trails. Support conservation by paying entrance fees to parks and protected sites or making a donation. Try to pick up at least one piece of litter every day - it might not be yours - but it's not nature's either… plus it's good for your karma! Smokers: please discard off your butts carefully. Never purchase crafts, clothing, furniture, or other products that are derived from protected or endangered wildlife or plant species (hardwoods!). Do not feed wild animals. Leave things as they are. Do not take any rocks, shells, corals, plants or animals out of any area of Costa Rica, especially from protected areas. Upon arrival, participate in low-carbon activities.
2.Become an energy saver!
Reduce energy by switching off lights when you leave the room, turning down the air conditioners that are not needed, closing doors and windows and avoid leaving appliances on standby. Opt for not washing your sheets and towels daily.
3.Be water wise
Turn off the tap. Save water. It may feel delicious, but don't let the shower run for half an hour. The world is facing serious water shortage so you can help by turning off the tap when brushing your teeth or shaving, and taking shorter showers.
4.Reduce, reuse and then recycle
Try to avoid overly packaged goods and say no to that extra carrier bag. You can also support us in our efforts to recycle – put clean, squashed aluminium cans, glass, paper and card in the correct bin. Ask the hotel if it's unclear where you can dispose of recyclables. Recycle your waste. Reduce fast-food waste whenever possible, as it creates an enormous amount of waste. Make use of recycling facilities and dispose of trash responsibly. Pack your batteries. Take your batteries home; don't put them in the trash in developing countries we do not have a recycling system for them. When batteries corrode, they leach toxic materials into the ground, contaminating groundwater often used for drinking and recreation.
5.Keep the air clean
Give the car a rest. Leave the car behind, if only for a day. Walk, cycle or use public transport to get around.
6.Buy smart
Buying local is one of the key principles of eco-friendly living and never is this more applicable than on your travels. Plus, if you spend the time searching for local alternatives you're likely to get a much better grasp of the local customs and culture. Pay a fair price. While there's nothing wrong with bargaining—it's part of many cultures—avoid overly aggressive haggling for souvenirs. ( bargaining is not a tradition in Costa Rica ) Have some respect for the seller: pay a fair price. You probably earn at least 10 times as much as the merchant. Why shouldn't he or she earn a little profit? Don't short-change on tips for services.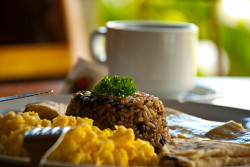 7.Lend your support, give wisely
The trick to supporting sustainable tourism is to buy local and support locally run businesses wherever possible. Spending the majority of your travel budget locally is by far the best way to help your tourist dollars reach those who need it most, but if you feel inspired to donate on a larger scale, let us know. We will be more than glad to give you options for donations of money or supplies to schools and villages that you visit on tour.
8.Eat and drink local
Culinary-minded travel doesn't mean you have to spend a lot on food. For affordable access to local delicacies, visit farmer's markets—or even better, go directly to the farms or places where food is made. Similarly, eating from street stalls or at smaller, locally-owned restaurants will not only grant your taste buds a gastronomical education, but you'll be directly funding local businesses.
9.Turn off your smartphone
The more you use personal devices, the more you'll have to charge them, and the more you'll have to worry about losing them. Asking a local for directions or dinner recommendations will be more stimulating than staring at some app on your phone. And playing cards with your fellow travelers will make for better memories than playing online word games with your friends back at home.
10.Become an animal lover
Responsible travel is not just about cutting down on waste and treading lightly – spare a thought for the world's wildlife too. Animal cruelty and exploitation, destruction of wildlife, as well as illegal poaching and killing of endangered animals, are sadly all very real issues happening in tourism hotspots all over the world. If you are planning to visit local animal sanctuaries or zoos or partake in animal riding ( horse back ), do your research and don't believe everything you are told – sometimes even the organizations that appear to treat their animals humanely, act very differently behind closed doors. If in doubt, avoid any activity that is unnatural for the animal and choose instead to support tours that visit animals undisturbed in their natural habitats – whale or dolphin watching or non-intrusive walking safaris for example. Be wary of purchasing illegal souvenirs that contain endangered animal or plant products – often these elements are used in handcrafted souvenirs without the buyer's knowledge.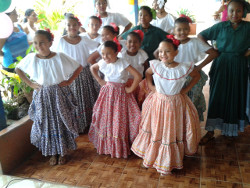 11.Water drinking without littering!
Bottled water, that is. Reduce water bottle usage when you can. Buying bottles is wasteful. Invest in a refillable collapsible water bottle instead of buying plastic bottles daily. A good filter system or purification tablets not only reduces the amount of plastic waste but will save on the cost of expensive mineral water too – a worthwhile investment for long-term travelers.
12.Be respectful of local citizens' privacy / behavior / have an open mind
Be respectful of local citizens' privacy. Ask permission before entering sacred places, homes or private land. Leave home without your preconceptions. Learn how to listen to people. The world is so globalized now that we are your community as well. Ask locals for permission before you photograph them. Remember you are a goodwill ambassador for your country.
GO GREEN:
Tips for sustainable travel